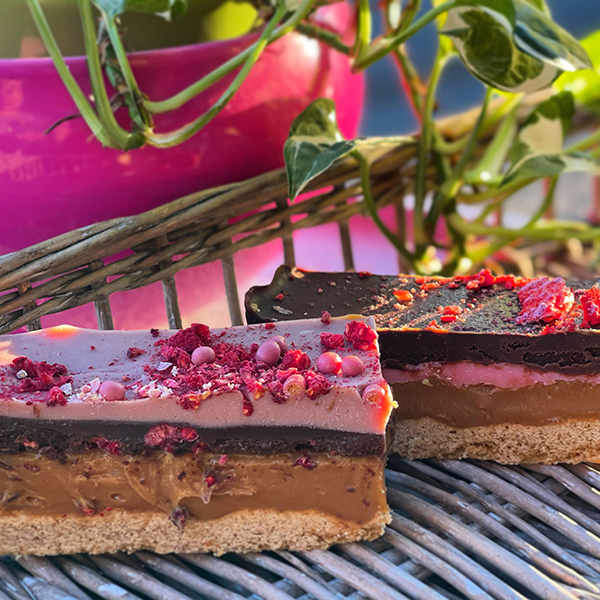 Bothy Bakery Millionaire's Club
£8.50 / month for 12 months
2 awesome slices everytime
Ever wanted to be a Millionaire?! Join our Millionaire's Club!
Next postal date for our Millionaires club is: October 26th 2023
Each month we'll send you a box containing a chunky slice of our original Millionaire's shortbread: a triple-layered hit of treacly shortbread, smooth caramel and silky dark chocolate ganache. Along with a chunky sexy slice of our "Chefs Millionaires Creation"
We'll change up the flavours of the Chefs Millionaires Creation and let our creative minds run riot! It could be laced with anything from toasted Hazelnuts to Raspberries, Salted Caramel or even Strawberries and Cream! 
Go on, make yourself or a loved one feel like a millionaire when the post is opened next month…
We lovingly package them up & post them out to you, for the last week of each month
Sending as a gift? 
Please include any messages to the recipient in the notes section & we will be sure to pop this in on the first subscription
Also you have any other instructions for us please include these in the same section
Or give us a ring on 01479 788011
We ship all our baking First Class so it arrives in perfect condition. Postage will be added automatically each month to your total. This will add £4.95 every month
The subscription will run for 12 months and you will be charged monthly it can be put on hold or cancelled at any point if there is a change in circumstances