Find our bakery…
We are based in Achnagonalin Industrial Estate on the outskirts of Grantown on Spey
Ample parking for everyone even motorhomes & caravan's
We also have a parking area for cyclists with locks & key's provided
Open from Wednesday to Saturday
Check out our up to date opening hours here
KJ's Bothy Bakery
Unit 9/2
Achnagonalin Industrial Estate
Grantown on Spey
PH26 3TA
Phone 01479 788011
Email mail@mountaincafe-aviemore.co.uk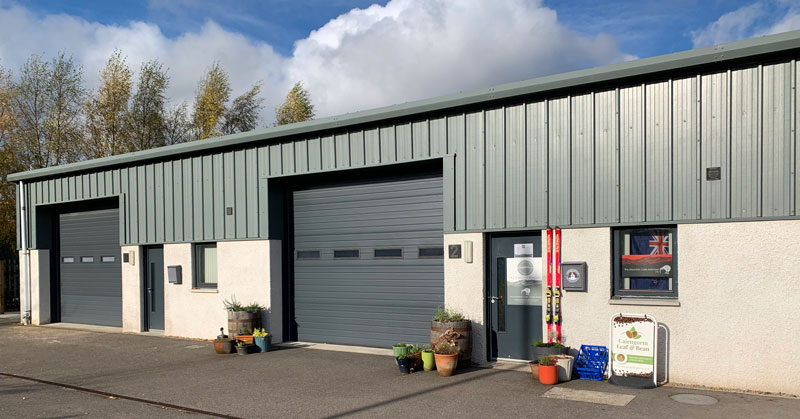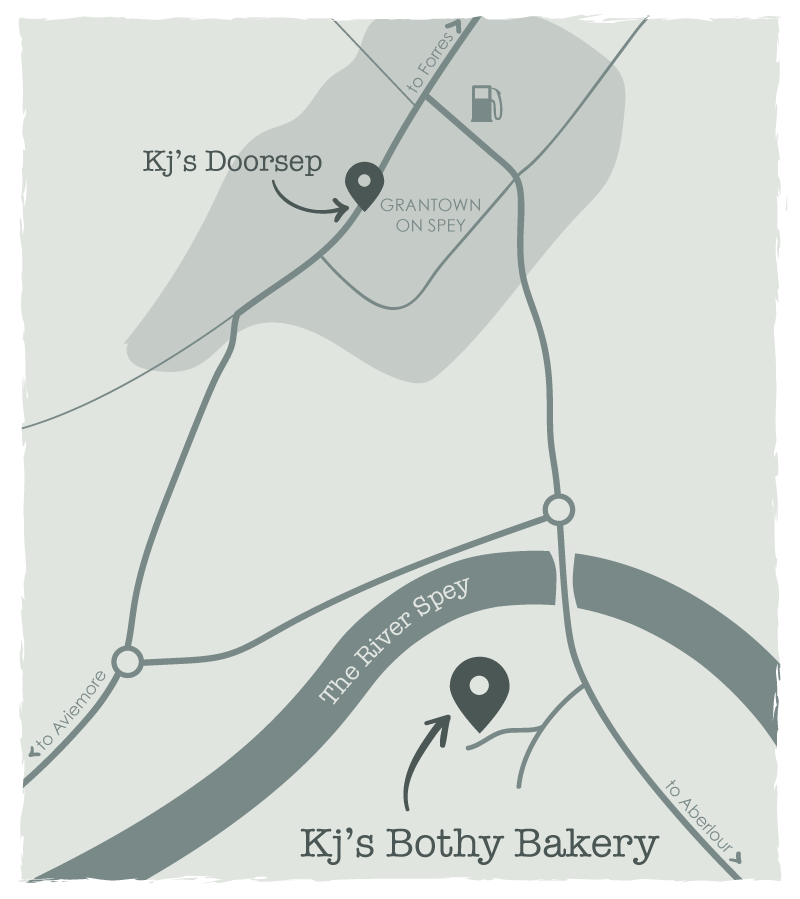 Directions …
FROM AVIEMORE:
If you are coming from the Aviemore side go to the second round about on the A95
Swing a right & go over the Spey bridge
Take the next right into the Achnagonalin Industrial Estate
Turn right again before Woodlands Service Centre
We are on your right in a fenced block of units, number two with the pink skis – In-between Andersons Woodfired Pizzas & Cairngorm Gin
FROM FORRES:
If you are coming from the Forres side of the area drive up Grantown High Street and turn left at the
traffic lights, drive past the petrol station on your left, keep going straight
Follow your nose until you get to the roundabout
Go straight over the bridge
Take the next right into the Achnagonalin Industrial Estate
Turn right again before Woodlands Service Centre
We are on your right in a fenced block of units, number two with the pink skis – In-between Andersons Woodfired Pizzas & Cairngorm Gin
FROM ABERLOUR
Coming from Aberlour you will pass Grantown East on your right & the turning to Nethybridge on your left & the Old Smokehouse, take your next left hand turn into the Achnagonalin Industrial Estate
Turn right again before Woodlands Service Centre
We are on your right in a fenced block of units, number two (with the pink skis) & in between Anderson's Woodfired Pizzas & Cairngorm Gin
Find our doorstep…

Our address is
120 High Street
Grantown on Spey
PH26 3EL

Our doorstep is open Wednesday to Saturday evenings & Sunday all day.
If we have had a sell out day at the bakery, the doorstep will not be open.
If you are in town then please check out the brilliant independent range of shops and cafes we have here in town.