ABOUT US
Since opening the doors in 2004, until being forced to close them in March 2020 due to the Coronavirus pandemic, I have given my all to my crazy wee cafe, the Mountain Café. It is a success story built on passion, love and the desire to serve beautiful food in awesome surroundings. Perhaps you have good memories of sitting on the balcony of our premises in Aviemore, sipping a flat white and enjoying a freshly-cooked breakfast or an epic slice of cake?
By June 2020 it had become clear that we would have to reinvent ourselves in order to thrive in the new circumstances facing the hospitality industry and I was forced into taking the devastating decision not to re-open the Aviemore site.
Despite this I was determined to forge a new adventure from the foundations that had been laid with care and commitment over so many years. I decided to operate from my amazing home town of Grantown on Spey (just 12 miles from Aviemore) working with incredible local suppliers and showcasing the kick-ass products available on my doorstep! Kj's Bothy Bakery has been born and is continuing to grow and take shape day by day. We like to think of it as the Mountain Café going mobile!
This means you can still enjoy the unique flavours of a Kiwi in the Cairngorms wherever you are: tent, holiday accommodation, or your own home!! And if you are here visiting you can continue to enjoy the Mountain Café when you get back home as we also offer a postal service across the UK! That's right a MC fix in the flipping post!!!!
MOUNTAIN CAFE OWNER & HEAD CHEF – Kj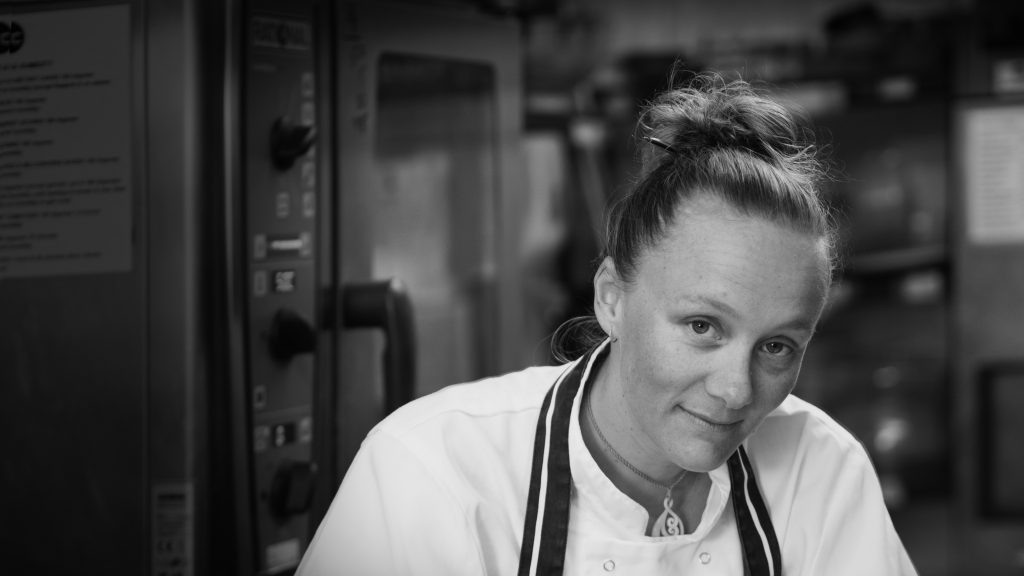 Kirsten Gilmour (Kj) is a passionate, straight-talking, award-winning chef from New Zealand.
She is the owner and Head Chef of The Mountain Café and Kj's Bothy Bakery, author of The Mountain Cafe Cookbook; A Kiwi in the Cairngorms, and a contributor to BBC Radio Scotland's Kitchen Cafe.
She found her love for good food on her grandparents' farm in Pleasant Point, South Island, New Zealand.  Home-reared, home-grown and home-cooked food was Kj's culinary foundation.
After attending Culinary School, at the age of 20, Kj scraped together enough cash for a one-way ticket to the UK and immersed herself in the London culinary world.
While backpacking around Europe after London, she fell in love with Scotland (and a Scotsman!) and three years later was settled in the Cairngorms. At the age of 26 she took over a small, run-down cafe above an outdoor shop in Aviemore. Following the global Coronavirus pandemic in March 2020 Kj moved the business from Aviemore and relocated to her home town of Grantown on Spey where Kj's Bothy Bakery was born!
Kj's ethos has always been to deliver fresh, locally sourced, home cooked food with a Kiwi twist and this belief continues to drive the business today.  She's also passionate about catering to a range of dietary requirements without compromising on taste.
OUR AWESOME TEAM
We have an awesome wee MC family:
KJ – HEAD CHEF, OWNER, BOSS LADY, JENGA QUEEN & ALL-ROUND VISIONARY
BABY BEAR – DOORSTEP MANAGER & SOCIAL MEDIA GURU
MUMMA BEAR – ASSISTANT DOORSTEP MANAGER & GENERAL BOTHY BITCH
SARAH WILLIAMSON – KITCHEN ASSISTANT & COMMUNICATIONS EDITOR
AL GILMOUR – LOGISTICS MANAGER, HANDYMAN & POSTMASTER GENERAL
POSSUM – MOUSE-CATCHER, CRY BABY & HEAD OF EMOTIONAL BLACKMAIL
JURA – WONDERPUP, TRIP HAZARD & HEAD OF CUTENESS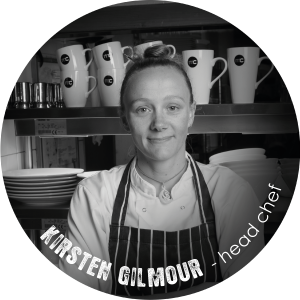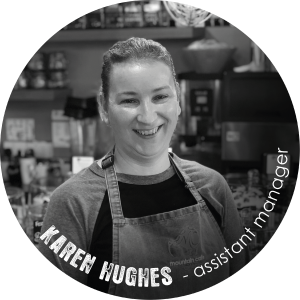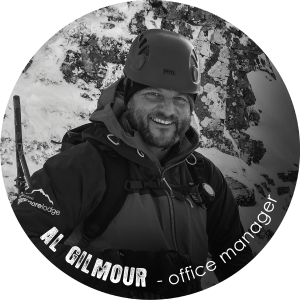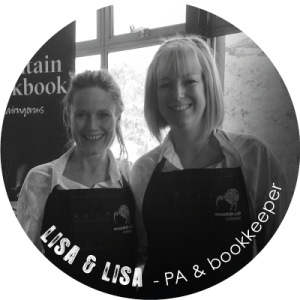 Many people have been part of the evolving MC story over the years, everything we are today is built on the hard work of our previous team members.  MC Hall of Fame