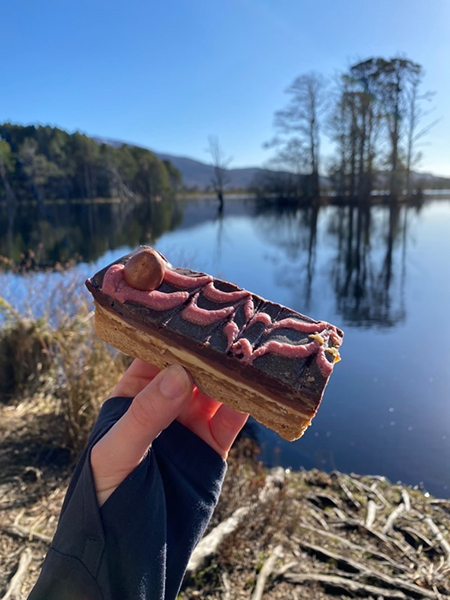 3 Month Slice of Heaven Club
£13.00 / month for 3 months
What Mountain Cafe / Kj's Bothy Bakery baking in the post! Ahhhh YES!
A shorter version of our slice subscription – perfect as a gift or just if you want a fix without committing to the full year. This subscription will run for 3 months, so you will receive three packages of amazing Kj's Bothy Bakery slices
Each month receive four of our delicious slices, straight to your letter box!
The last week of each month we will lovingly package them up & post them out to you
We will always include a chunky slice of our famous Millionaire's Shortbread but the other three will vary from month to month. It's like a sexy mystery box of fresh baking goodness, created by us passionate & creative chefs/bakers
It might be a chunk of chocolate orange brownie, raspberry white chocolate & macadamia blondie, caramel nut & chocolate slice or an epic bit of peanut tiffin
An amazing present/treat for yourself – or if you are feeling generous – someone else
Postage will be added automatically at checkout and you will be billed monthly for the duration of the subscription. Postage is currently £3.95