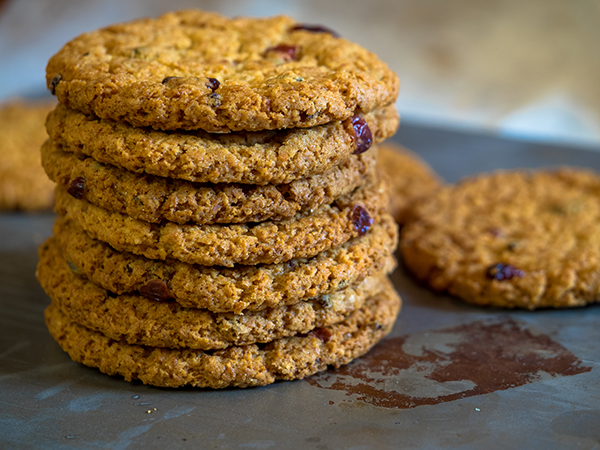 Anzacs
£5.00
A kiwi classic
Travels well, eats even better!
Sold in packs of 4 really tasty cookies / biscuits
Great to snack on with a cup of tea, or when rules allow, amazing to take in your picnic or for an adventure.
Warning – they are just as addictive as our other tasty treats!
Ingredients
PLAIN FLOUR, sugar, desiccated coconut, OATS, Pumpkin seeds, chopped apricots, dried cranberries, baking soda, golden syrup, BUTTER

Allergen Advice
Please check out the ingredient list to see what these treats contain.
These treats are baked in our wee kitchen here in Grantown and like always we cannot guarantee that they are totally 'Free From' all allergens if you have a serious allergy. But we can guarantee that we follow strict standards that ensure the chance of cross contamination is as low as possible.
Please get in touch if you have any worries or if you need any help and advice.
7 in stock