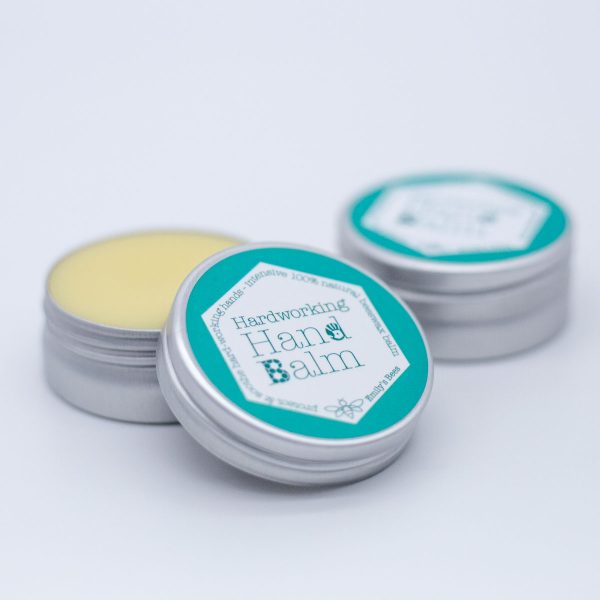 Highland Beeswax Hand Balm
£5.95
Made by Emily's Bees who are only 5 miles from Grantown we cannon recommend this awesome balm enough!
"Emily's dad would suffer yearly from dry and cracked hands and after trying several different hand creams we decided there must be something better. Our Hardworking Hand Balm was born as a product of this.
After many trials and recipe changes, we believe we now have a balm which is great to treat, repair and protect hard working hands in all environments.
Staying true to our beliefs our Hand Balm contains only natural ingredients, no parabens, petroleum based ingredients or nasties. The Balm comes in a recyclable aluminium tin that is designed to travel with you"
Ingredients

Camellia Seed Oil
Shea Butter
Mango Seed Butter
Beeswax
Myrrh Oil
Geranium Oil

Allergens – Citronello, Geraniol, Linalool, Citral, Limonene
2 in stock