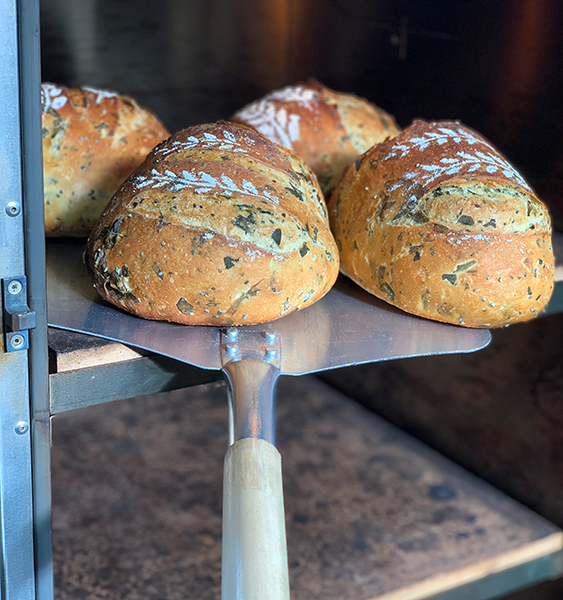 12 Week Chef's Bread Club
£3.20 / week for 12 weeks
Bothy Bakery Chefs loaf Bread Club – 12 Week subscription
Delicious, freshly-baked bread, made with love every Thursday and Saturday!
No need to order each week, simply sign up and you'll never miss out on an amazing tasty loaf!
Set up your subscription by choosing to have one or more speciality loaf or loaves, the flavour of which will change each week. The speciality bread could be anything from a herby tomato topped focaccia brushed with olive oil to a funky black pudding apricot and chilli boule. We use the finest & most local ingredients we can get our hands on. All our meats come from Grantown, flours from Highland wholefoods, fruit & veg from Rosie here in town or Hardmuir farm near Nairn.
We offer these breads on either a Thursday or a Saturday or both with free delivery which we aim to always deliver by E-Cargo bike. You can even take a bread holiday if you are going to be away for a week or two or simply don't need a loaf for any reason.
You'll be charged on a weekly basis and your subscription lasts for 12 weeks. That's 3 months of bread heaven in one easy step!
Please let us know if you have any dietary requirements. (And don't worry, if you don't fancy the flavoured loaf anytime just drop us a line and we'll swap it out for a French loaf instead.)
We also have other subscription options if you would like our speciality, flavoured loaves on a regular basis. Click on the link to be directed there – French White Bread club or Brown Bread club
We can't offer our bread for postal delivery we are afraid. Only local delivery and collection