Food is what we do!
Breads – our bread days are Thursday & Saturdays. We always make French White loaves plus a speciality bread which changes weekly. Some of our regular flavours are black pudding, apricot, chilli & rosemary; cherry tomato & red onion focaccia; rye & multi-seed.
Cakes, slices, cookies & scones – we have a wide selection of MC favourites available Weds – Sun. Kj Brownie, Anzacs, Millionaire's Shortbread, Ginger Crunch, Rocky Road, Red Velvet, Carrot, Banana & Caramel, the list is endless!
Coffee – we can't make you your favourite espresso-based coffee right now (we are working on it!) but we can sell you bags of our freshly-roasted beans or cafetiere grind to enjoy at home.
Use the links below to find out more and read about our approach to cooking.
---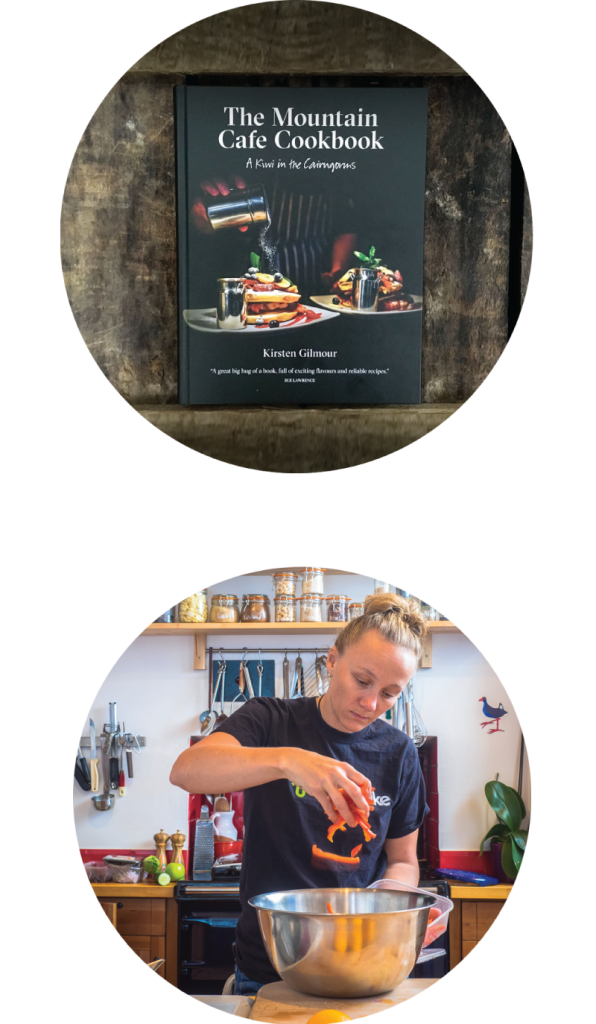 Containing over 140 tasty recipes from the Mountain Cafe, The Mountain Cafe Cookbook is packed with fresh and gutsy cooking that will taste just as good from your kitchen. 
A great big hug of a book, filled of exciting flavours and reliable recipes

Sue Lawrence 
Kirsten has been serving her Kiwi-inspired food for many years and here she shares the secrets for those delicious breakfasts, meals, cakes and drinks. As a fellow NZ'er I am proud of her achievements

Peter Gordon Head Chef and owner, The Providores